Thanks for all the comments, on here and on Facebook, about Friday's post on turning 35.
Several of you mentioned a feeling of failure or at least a battle with the "I should be [fill in the blank]" associated with birthdays. I totally hear you. I have a lot of "shoulda's" as well.
35? WTF?!
I "should" be
a mother (tick tick tick).
better at paying bills.
more career driven.
more interested in books and less interested in t.v.
over any residual body insecurities.
less awkward when meeting new people.
more prolific in terms of writing, photography, choreography.
able to get my head out of my ass and recognize, with gratitude, that I am living the life I carefully and thoughtfully created.
Oh that last one, so simple, so hard.
"If you could kick the person in the pants responsible for most of your trouble, you wouldn't sit for a month."
-Theodore Roosevelt
Another favorite,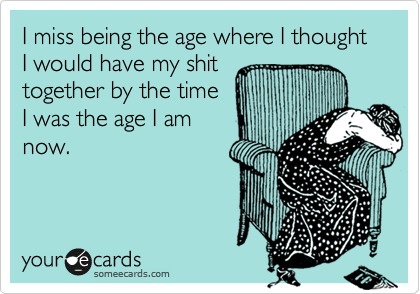 And finally…the real kick in the pants…

 😉